August 22, 2018 at 9:25 am
#1321
alexanderfoxc
Participant
Hi.
First of all, make sure both Stripe Payments and Subscriptions addon are up to date. There were an issue with live\test plans detection in the older version, but it got fixed quite some time ago.
Second, when you create Live plan, make sure appropriate mode is selected when creating a plan. There is a switch at the right column: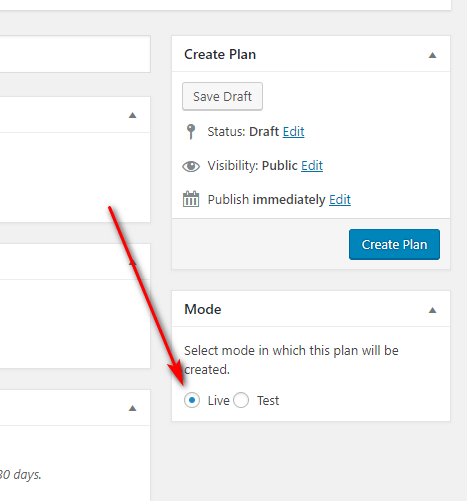 If you created a plan in test mode, you cannot use it in live mode and vice versa.