If you find yourself wondering how to translate the Stripe Payments Plugin for WordPress you've landed on the right documentation. In this documentation we'll discuss two ways in which the Stripe Plugin can be translated and also how you can find other user submitted translations.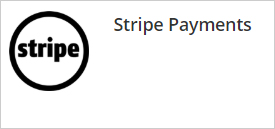 User Submitted Translations for the Stripe Payments Plugin
You can translate the Stripe Payments Plugin from the WordPress.Org page as well as find submitted translations from other Stripe Payments users. The Stripe Payments Plugin has a full translation in the Spanish language which can be exported from here. While only a small section of the Stripe Plugin has been translated (due to the age of the plugin) we greatly appreciate any new translations submitted by our users.
How can I Translate the Stripe Payments Plugin?
1) Translating with Poedit
Here is a step by step guide on how you can translate the Stripe Payments Plugin into a language of your choosing:
1. Download and install Poedit (http://www.poedit.net/download.php).
2. Get the plugins POT file. You can find this file inside the "languages" folder of this plugin.
3. Run Poedit software and open the POT file in Poedit.
5. Select each translatable text and add the translation in the box that says "Translation"
6. Finish translating the whole file or the parts you find necessary.
7. Go to 'File' and 'Save as' to save your translations in a PO file.
8. When you are finished translating, go to 'File' and 'Save as' again to generate the MO file.
9. Contact the Stripe Payments Support and send us the translated .mo and .po files and we will add it to the Stripe Payments plugin.
2) Translating with the 'Loco Translate' Plugin

The Loco Translate plugin, is a well known WordPress plugin to translate files. This plugin is actively installed on almost a million other WordPress websites. Loco allows you to translate other files/plugins without needing to leave your WordPress website. This is a free plugin that like Stripe Payments can be downloaded from the plugins menu inside your WordPress dashboard.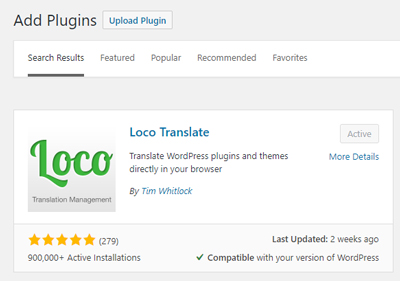 Ensure you have the Stripe Payments Plugin active on your WordPress site and then follow the Loco Translate beginners guide. This will allow you to easily translate certain phrases or the entirety of the plugin into a language of your choosing.